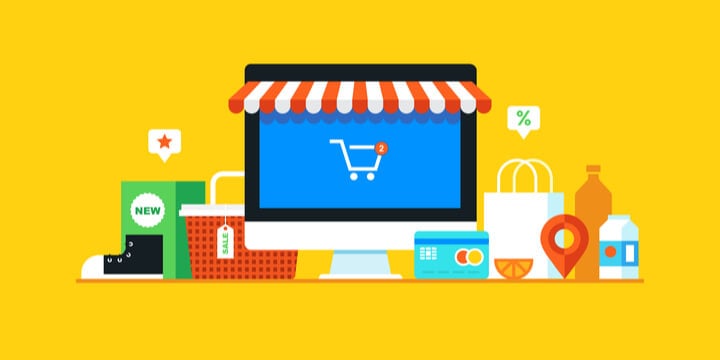 1. Optimize Your Listings to Rank
You may be selling directly on the Amazon platform, but it's still essential to optimize your listings to rank in the SERPs. One of the most important Amazon selling tips is arguably making sure that search engines can easily identify keywords and understand what you're offering so you can rank accordingly.
There are many free and paid keyword research tools out there for Amazon sellers to benefit from to pinpoint keywords that have a high search volume, aren't overly competitive and have the right search intent behind them.
2. Have an Adaptive Pricing Strategy
Competitive pricing is key if you want to compete with established brands and stand out from the crowd on Amazon. Unless your product is 100% unique or offers a feature that consumers can't get elsewhere, the lower you can get your prices while still making a profit, the better.
To go one step further than being competitive with your prices, you should aim to be adaptive too. Market demand is always changing, with new competitors joining the scene all the time, making it essential to be proactive in making sure your prices fit with the times.
3. High-Quality Photography
Your imagery is one of the deciding factors in whether a consumer will make a purchase or not. eCommerce brands should be prepared to invest significant time and money into getting your product photography right if you want to catch people's eye and sell yourself.
A blurry or grainy photo can subconsciously immediately put someone off and establish a negative first impression of your brand. Don't neglect your photography and make sure to offer browsers plenty of photos to display different angles and your product in use.
4. Grab a Share of Amazon's Buy Box
The next of our Amazon selling tips is to try your utmost best to appear in the Buy Box. Almost all sellers that manage to get their products in the Buy Box see this reflected in their sales.
Unfortunately, though, unlike Walmart Marketplace that provide sellers with a clear strategy for appearing in the Buy Box, Amazon keep their cards a lot closer to their chest. Some key factors to consider are:
Competitive pricing
Stock availability
Fulfilment By Amazon (FBA)
Seller ratings
Product reviews
Product bundles
You should aim to incorporate a number of these factors into your selling strategies to not only appear in the Buy Box but elevate your brand reputation and sales too.
5. Benefit from Fulfilment By Amazon (FBA)
Fulfilment By Amazon (FBA) is a program that allows sellers to hand over a significant amount of the hassle of fulfilling orders to Amazon themselves. You can store your inventory in their warehouse, where Amazon will pick, pack, and ship all orders for you as and when they come in.
Although using the Amazon FBA program isn't the only way to be a successful Amazon seller, it allows you to offer Amazon Prime to consumers and benefit from the incredibly short delivery times that come with it.
By using the FBA program, amazon brand and having the Prime badge on your listings, you can establish an immediate level of trust with consumers and differentiate yourself from products that don't offer Prime delivery.
Of course, there are higher fees involved with using FBA, but both your sales and overall strategy will see a benefit by leaving you with more time to channel into other areas of your brand.