We've got a heatwave coming our way this week, but it seems the heat has also been turned up on the price of, well, just about everything. Below are a few bits of information along with a few business events that came across my desk recently. Enjoy! (Or at least consider yourself more informed if you can't exactly "enjoy" these inflation-themed bits of info).
• According to the American Automobile Association, the Tennessee gas price average (as of Monday) was $4.64, up 14 cents from last week's average. Kingsport and Bristol's Monday average was $4.61. A year ago, the average was $2.85.
• U.S. inflation hit a new 40-year high last month with a rate of 8.6%, the Department of Labor recently announced. Prices surged 8.6% last month from 12 months earlier, faster than April's year-over-year surge of 8.3%. Prices jumped 1% from April to May as compared to the 0.3% increase from March to April.
• According to the Northeast Tennessee Association of Realtors, the typical and average home sale prices hit new highs in May. The typical price increased to $250,000 last month. It used to be in the $200,000 and below range, but that changed during the surge of pandemic new residents. And for a couple of months this year it had a higher growth rate in the average price. Additionally, 13% of all May sales were in the $500,000 and up range.
• Fast Track Automotive will host a ribbon cutting on Tuesday at 2 p.m. at 2528 Volunteer Parkway, Bristol, Tennessee.
• Eastman Credit Union will host a grand opening and ribbon cutting ceremony on Thursday at 11 a.m. at 225 Clinchfield St., Kingsport.
• GSM Filtration Afterhours will hold its 10-year anniversary celebration on Thursday from 5 to 7 p.m. at 2015 Gateway Park Court, Kingsport.
Notes from the field
We know what attractions, events, parks and outdoor destinations make up our region, but so often we forget just how much tourism does for us at the state and local level.
Last week I attended the 25th annual Pinnacle Awards. The event honors the region's top projects, events, programs and individuals that help make Northeast Tourism the economic driver it is.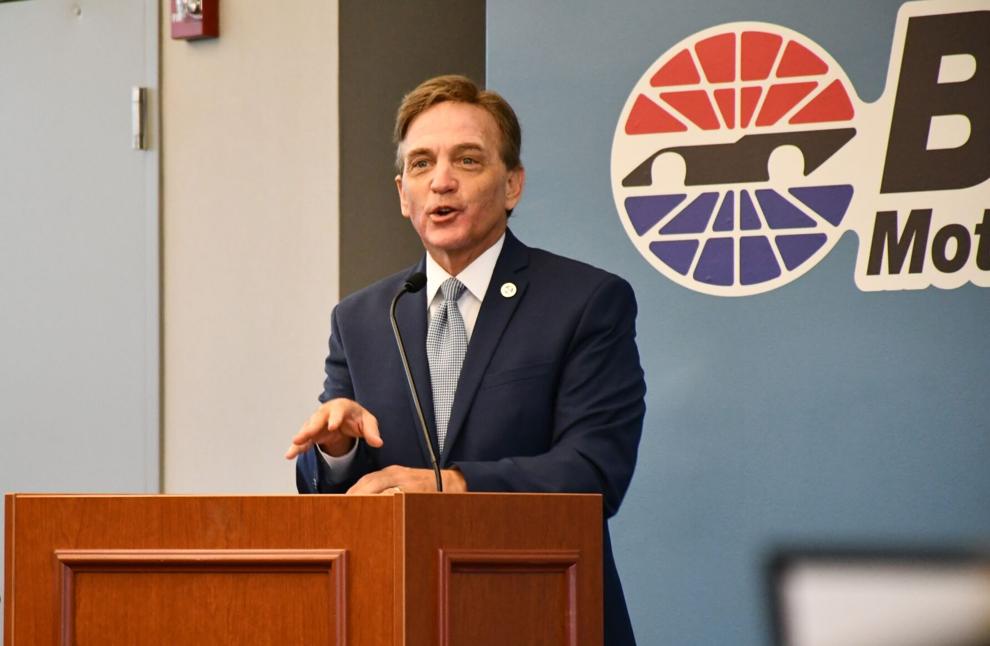 According to the Northeast Tennessee Tourism Association, in 2019, Northeast Tennessee offered an economic impact of $911 million — up more than $33 million from 2018. According to Tennessee Department of Tourist Development Commissioner Mark Ezell, tourism in Tennessee was up 9.7% in 2021 over 2019 and by $134 million compared to 2019's numbers. Overall, he said at the Pinnacle Awards, the state produced $1.52 billion in tourism dollars across Tennessee in 2021. Half of that amount, he said, went toward education across the Volunteer State.
In 2021, Northeast Tennessee also remained in the top three regions for tourism success, according to NETTA. In Kingsport alone, Over 30 sporting events and 22 meetings were held in 2021. And, according to NETTA, Kingsport brought in an economic impact of $35 million for the year. Tax collections were also the second largest in Kingsport's tourism history.
You might not realize this, but tourism is the second largest economic driver in Tennessee. And in a non-pandemic year, our region produces more than $194 million in payroll while employing nearly 7,000 people and generating more than $27 million in local sales tax receipts annually.
I expect those numbers to only improve. According to NETTA's 2021 numbers, each of our region's most rural communities also saw an increase in visitor spending as well. Johnson County saw $11.8 million in visitor spending, Hawkins County saw $1.2 million and Hancock County saw $7.5 million.
During the Pinnacle Awards, Ezell also said the state aims to focus on developing tourism in Tennessee's more rural areas. Gov. Bill Lee's first executive order in 2019 was the hiring of a rural program tourism manager, a newly created position for the Volunteer State. The role is designed to focus on and develop the state's most distressed and at-risk counties, which, in turn will only better the state, each region and community in Tennessee.
Here in 2022, I would say Tennessee is making a comeback from the pandemic, but it seems it already has. Instead, it's time we recognize the work the tourism industry is doing and the money it's bringing to our state and local economies.
Send your business notes or business anniversaries (ending in a five or zero) to [email protected].