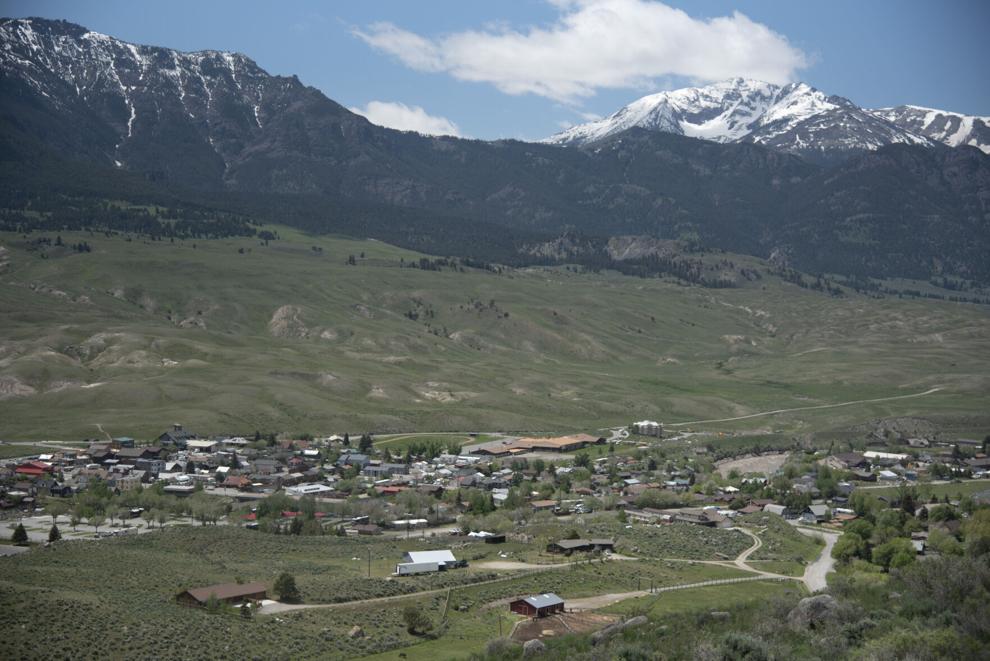 Ray and Cheryl Blevins were laid off with a text message.
The married couple from Richmond, Virginia had driven across the country to work for Delaware North at the general store in Mammoth Hot Springs, for what they called a "bucket list" experience.
They arrived May 1 and worked in the park while living in their RV at a campground just outside Gardiner.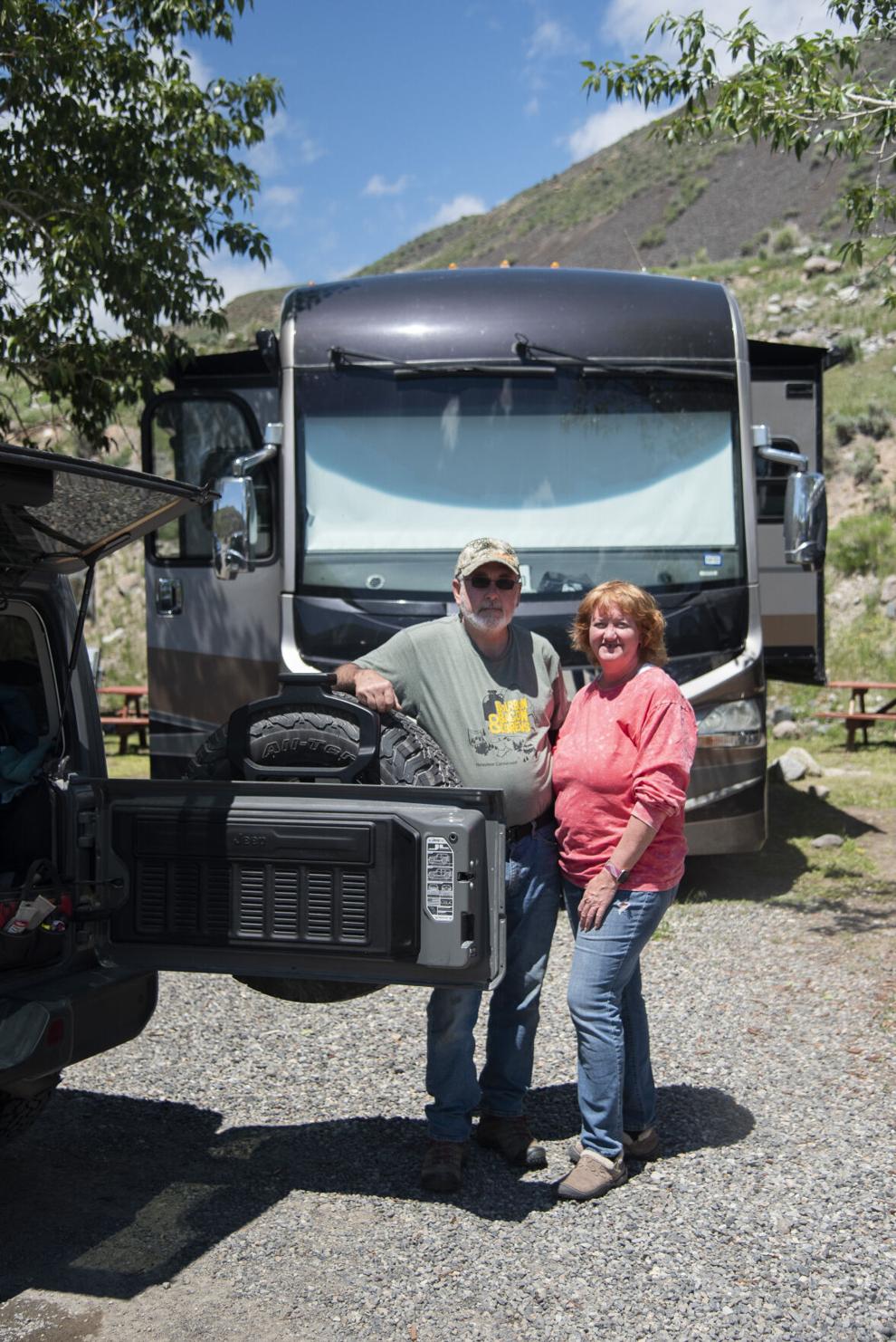 On Monday, their regular day off, from their campground the pair watched the river rise with growing concern. They followed the news and directions from local law enforcement in case they needed to evacuate or move to higher ground.
A 5 mile stretch of road that connects Mammoth to Gardiner was extensively damaged that day by historic flooding from the Gardner and Yellowstone rivers, leading the park to evacuate visitors and temporarily closed all five entrances.
As the floodwaters receded throughout the week, the park decided that the two northern entrances will be closed for at least the summer.
By mid-day Monday, it was plain to the Blevins that their time off was going to be extended.
"We weren't getting a lot of communication from Delaware North and finally our store manager texted us (Tuesday) that the store wasn't opening again and you have to get out of the campground by Thursday," Jay Blevins said. "It was kind of frustrating."
Cheryl Blevins spent time Tuesday inquiring with Delaware North about getting relocated to one of the 10 other stores it operates in the park but she said she never heard back.
Wednesday they packed up their Jeep and RV in search of another seasonal job.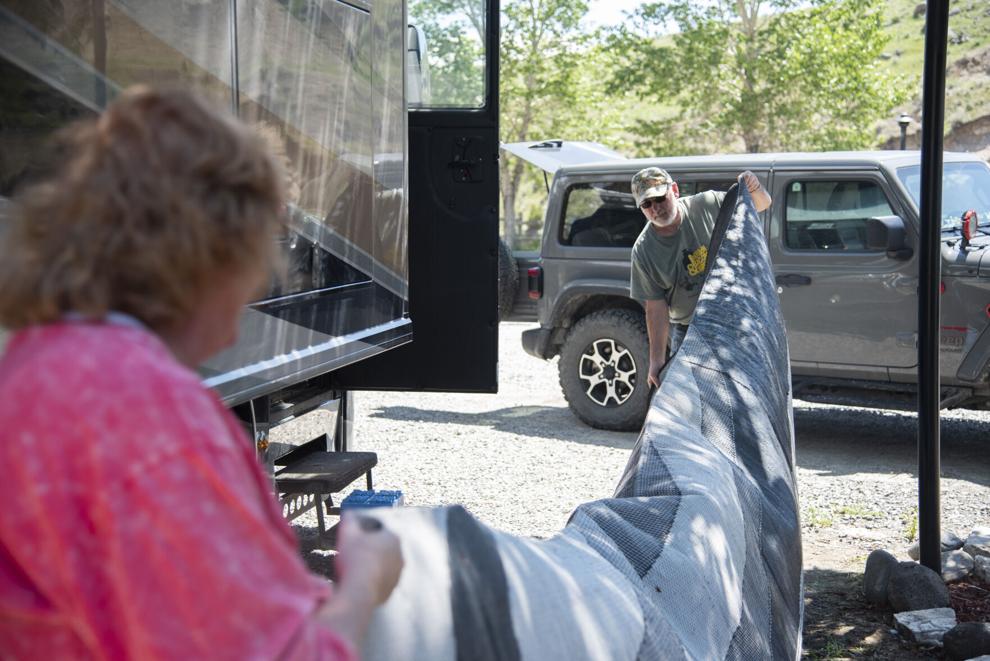 "We went into high gear," Cheryl Blevins said. "We were suddenly unemployed and homeless."
The Blevins, like many reliant on the tourism industry in the Greater Yellowstone area, were suddenly facing unemployment and uncertainty.
Along with the millions of tourists, Yellowstone National Park brings in millions of tourism dollars to the region and props up the local economy.
"Tourism is the lifeblood of the community for better or for worse," Rebecca Demaree said, the owner of Gardiner Market.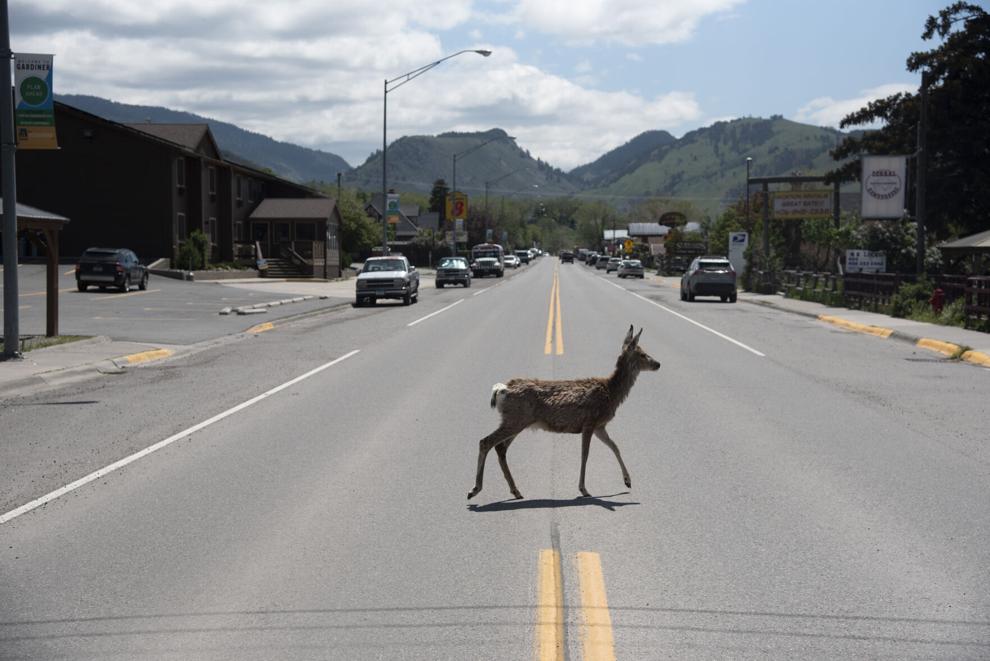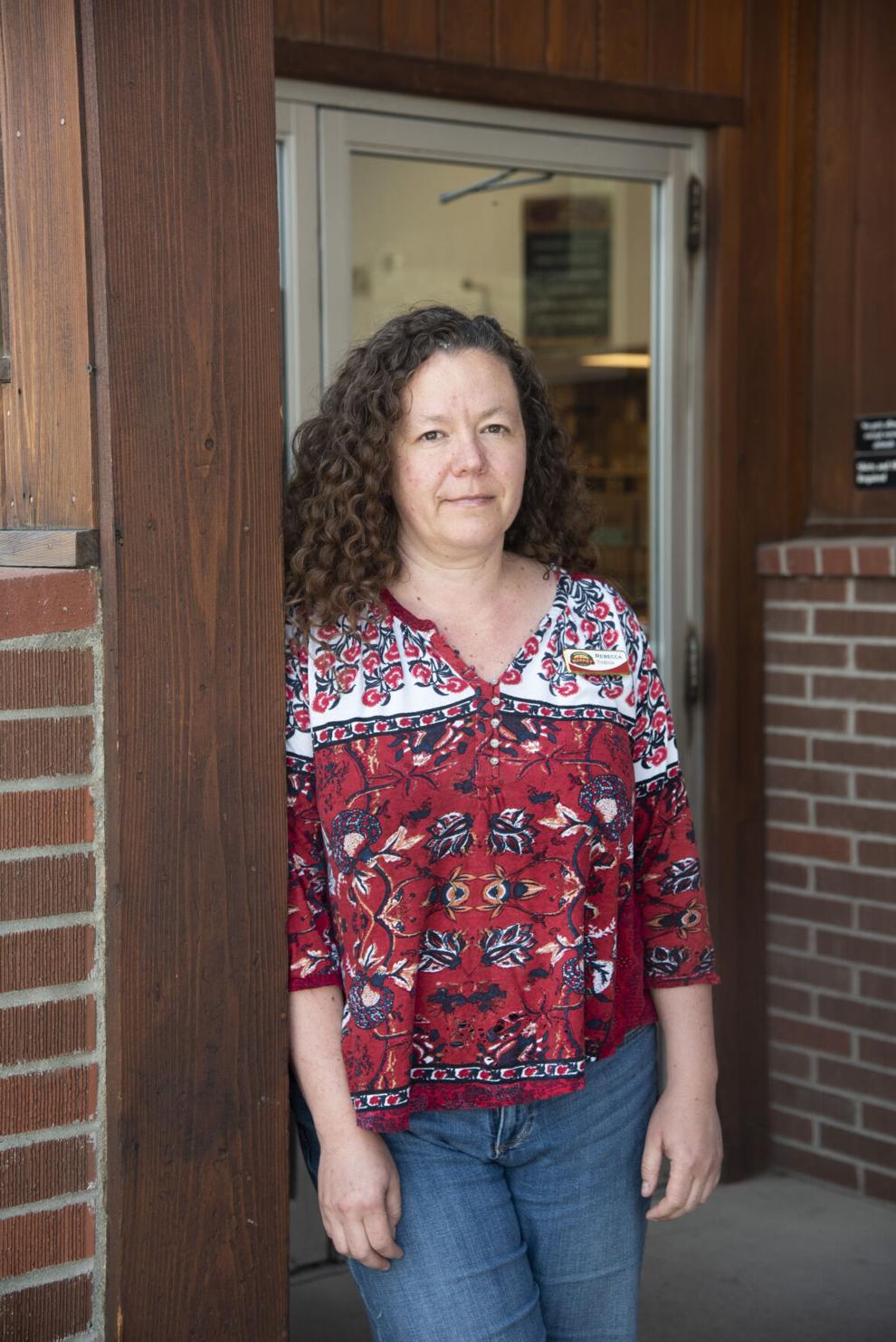 In 2020 despite the roughly two months long COVID-19 closures, 3.8 million Yellowstone visitors supported 6,110 jobs and $560 million in economic output to gateway economies around the park like West Yellowstone and Gardiner, according to a 2021 report from the National Park Service and the U.S. Geological Survey.
The bulk of tourist dollars, 31%, was spent on hotels and lodgings in and around Yellowstone — which does not include camping — and restaurants ranked second at 16.5% of tourists' spending.
Visitors spent $507 million in 2019 and $513 million in 2018. Spending data hasn't yet been released for 2021, but it was the park's busiest year on record with 4.86 million visitors.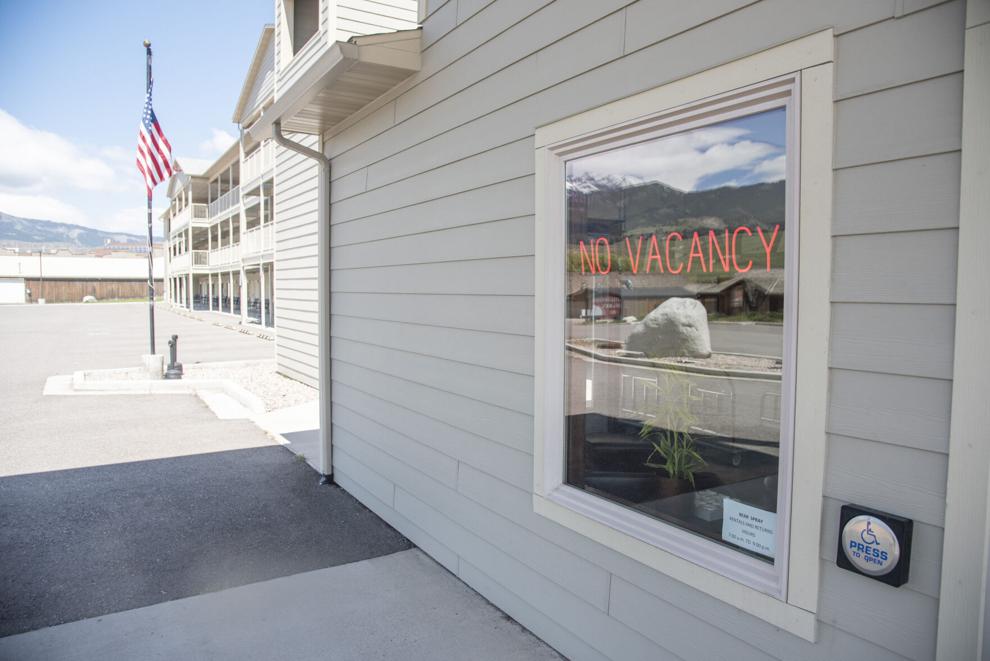 All of that commerce supports 60 employees at Delaware North's Mammoth and Tower General Stores. Glen White, a spokesperson for the concessionaire, wrote in an email that both were shuttered due to park closures.
Both stores are expected to remain closed for the duration of the season, while the park repairs or rebuilds the road.
When asked if any Delaware North employees were fired via text, like the Blevins, White said no.
"We contacted employees at both stores, offering them positions at the other stores in the park or other Delaware North locations. Many have accepted and will resume working once the southern portion of the park reopens," he wrote.
Delaware North will also continue to provide housing for employees, he said.
Several hundreds of Xanterra employees were pushed south from Mammoth to other park locations and will continue to work for Xanterra, said Rick Hoeninghausen, a Xanterra spokesperson, in an email.
Staff at the Roosevelt Lodge Cabins will be relocated next week, he said.
Due to short staffing prior to the flooding, moving employees from Mammoth and Roosevelt will staff up other park locations, Hoeninghausen said.
"Some chose to leave as well. Everyone that wanted to stay has a job," he said.
It's not just parks employees who are facing sudden unemployment or disruption due to the flooding. Business owners and employees in Yellowstone's gateway towns are facing a similar hurdle.
Drew Milne was riding his bike up and down an empty Scott Street in Gardiner on Wednesday afternoon where just a day before thousands of tourists had been stranded.
Milne didn't have much else to do.
"The park is our livelihood. If we don't have that, we don't have us," he said.
Milne was just laid off from his restaurant job, was unsure if he'd get any jobs for his work as a stainer and didn't think the 20 hours a week at his third job at a local gas station would support him.
"With COVID that was a bad feeling, but I could see light at the end of the tunnel. Right now I'm worried," Milne said. "There's a lot of us workers that are really worried."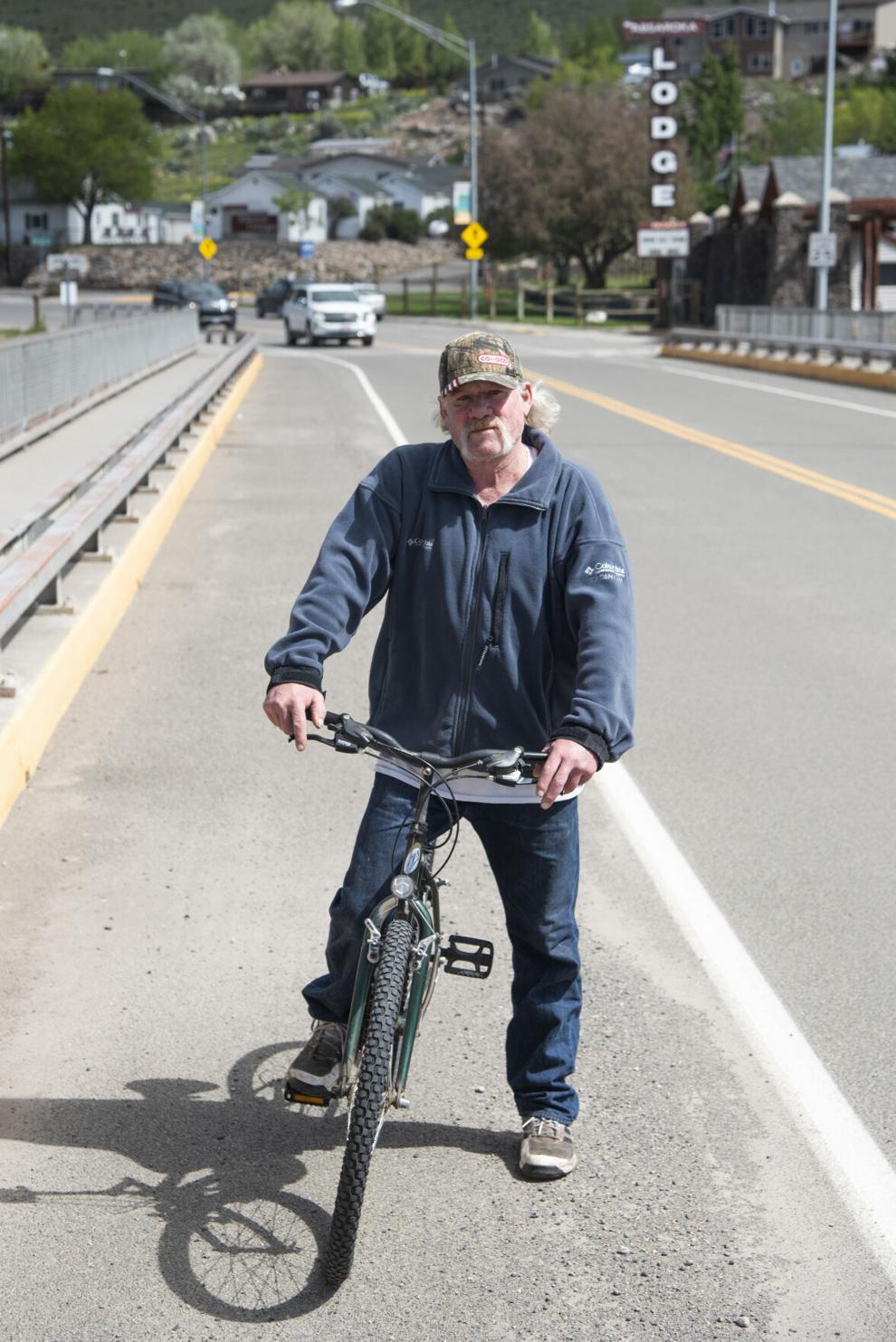 Teresa Mays, a Paradise Valley resident, cleans Airbnbs and VBROs in the Gardiner area.
Wednesday morning she was busy cleaning vacation rentals booked up by stranded tourists but didn't feel optimistic that many places would be rebooked.
Her husband, David Mays, was inspecting his food truck, 406 Tex Mex, which is parked along Scott Street in Gardiner. He just opened it in April and had seen only a few busy weekends.
"We were really looking forward to how the summer is going to be so we don't know how this is going to pan out," Teresa Mays said.
With both her and her husband's income directly tied to the tourism industry, Mays said she's unsure what's next. David Mays plans to keep the food truck open and see if the summer picks up.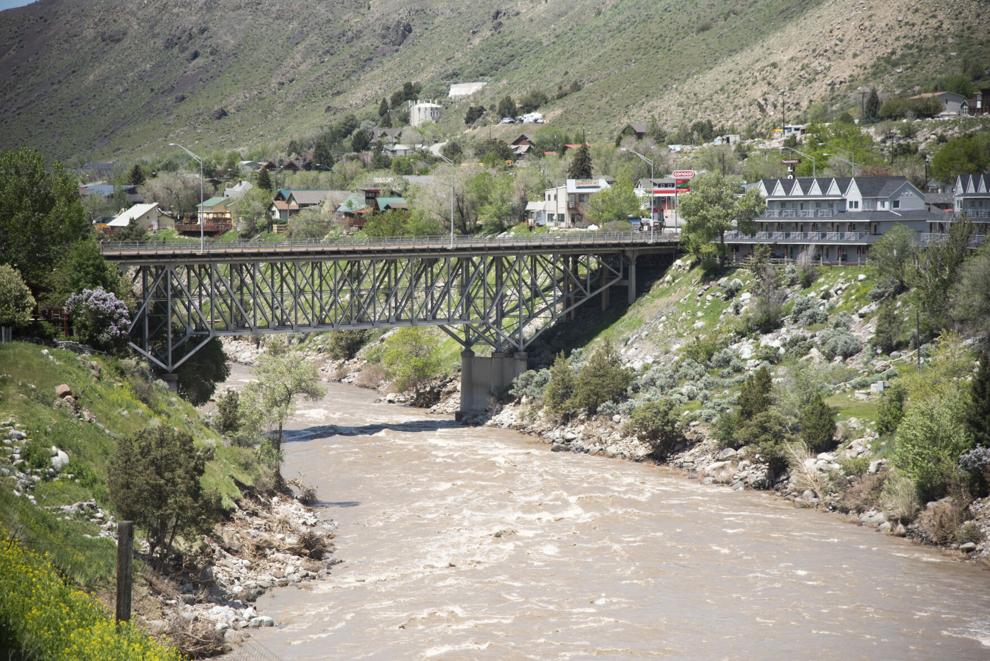 Yellowstone National Park hopes to reopen the southern portion of the park as early as Wednesday, but the northern loop of the park will likely remain closed. Some roadways will have to be entirely rebuilt and damage is still being assessed.
The east entrance, at Cody, Wyoming, south entrance at Jackson, Wyoming, and west entrance at West Yellowstone, are all likely reopen to tourists soon, with a program in place to limit traffic.
The northern entrance in Gardiner and the northeast entrance in Cooke City are likely to remain closed for the year with significant damage to roadways, bridges and other infrastructure.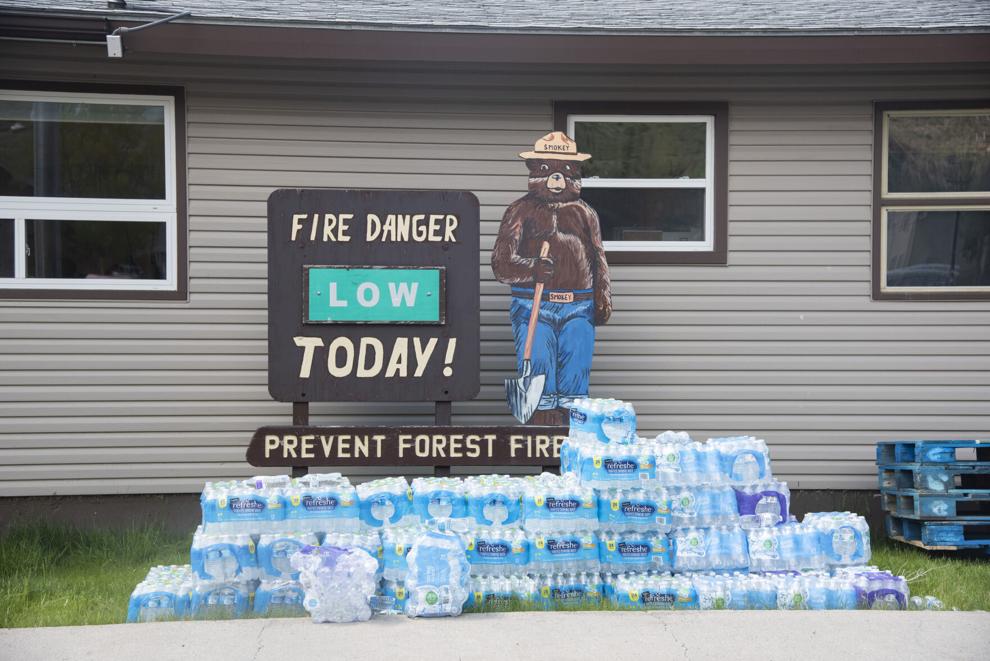 Patrick and Libby Sipps, owners of the Flying Pig Adventure Company, which offers white water rafting and horseback riding, are hoping to salvage a summer season.
"I don't expect this summer is going to be our traditional clientele but if we can try to pull from surrounding communities, from Billings, Bozeman and Helena then we can still salvage a portion of our season," Patrick Sipps said. "There's a lot of people that rely on us."
Sipps, who has lived and worked in Gardiner since 2016. Sipps and his wife bought Flying Pig in 2019.
"Gardiner has really been rolling with the punches in the past couple of years," Sipps said. "COVID obviously hit everybody, the fire was really devastating and last year was a crazy summer and everyone was short staffed."
Even after the busiest season on record in 2021, Sipps was preparing for a relatively normal summer.
"This summer was the one that we were all looking forward to, to be the one where we can finally take a deep breath and do some damage control. It's a sad deal," he said.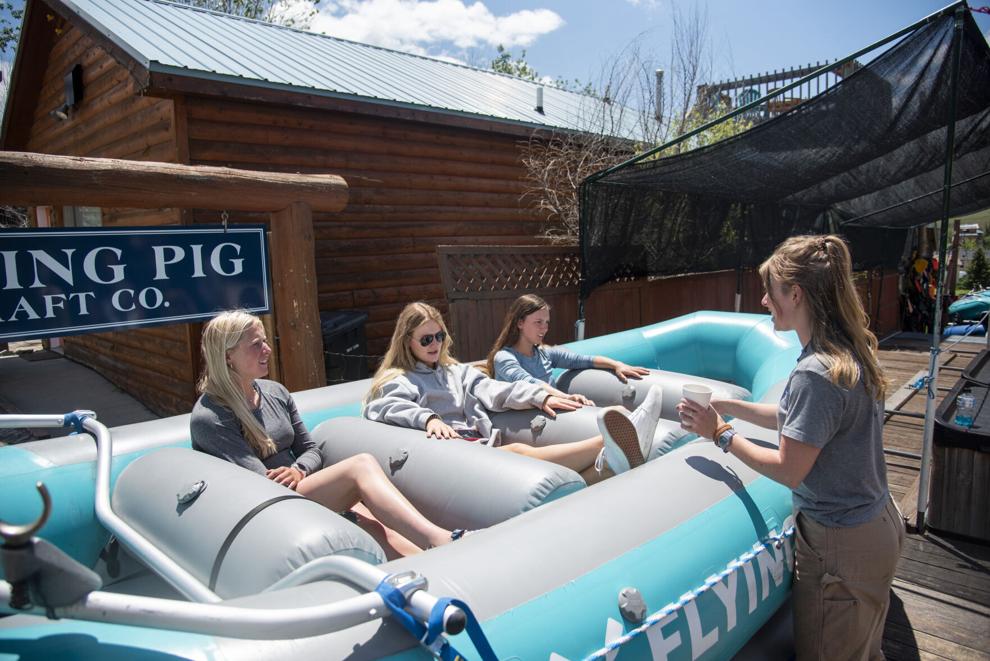 On Tuesday, the Sipps and their 20 employees were fielding cancellation calls and redirecting visitors to activities outside the park, like horseback riding.
"I'm just sad for our employees," Sipps said, adding that he's not planning on laying off his employees. "They're my first priority."
He's hoping enough tourists and Montana residents will still trek out for a Gardiner sojourn, even without the park entrance open.
"Gardiner is still a really cool destination," Sipps said. "Even if Mammoth isn't open."
It's a message locals, county and statewide officials have been boosting: the gateway towns are open and a destination even if the park is impacted.
"Yellowstone Country is open for business and the majority of the region is prepared and ready and willing to host visitors," said Robin Hoover, the executive director of the Yellowstone Country Montana Tourism Region.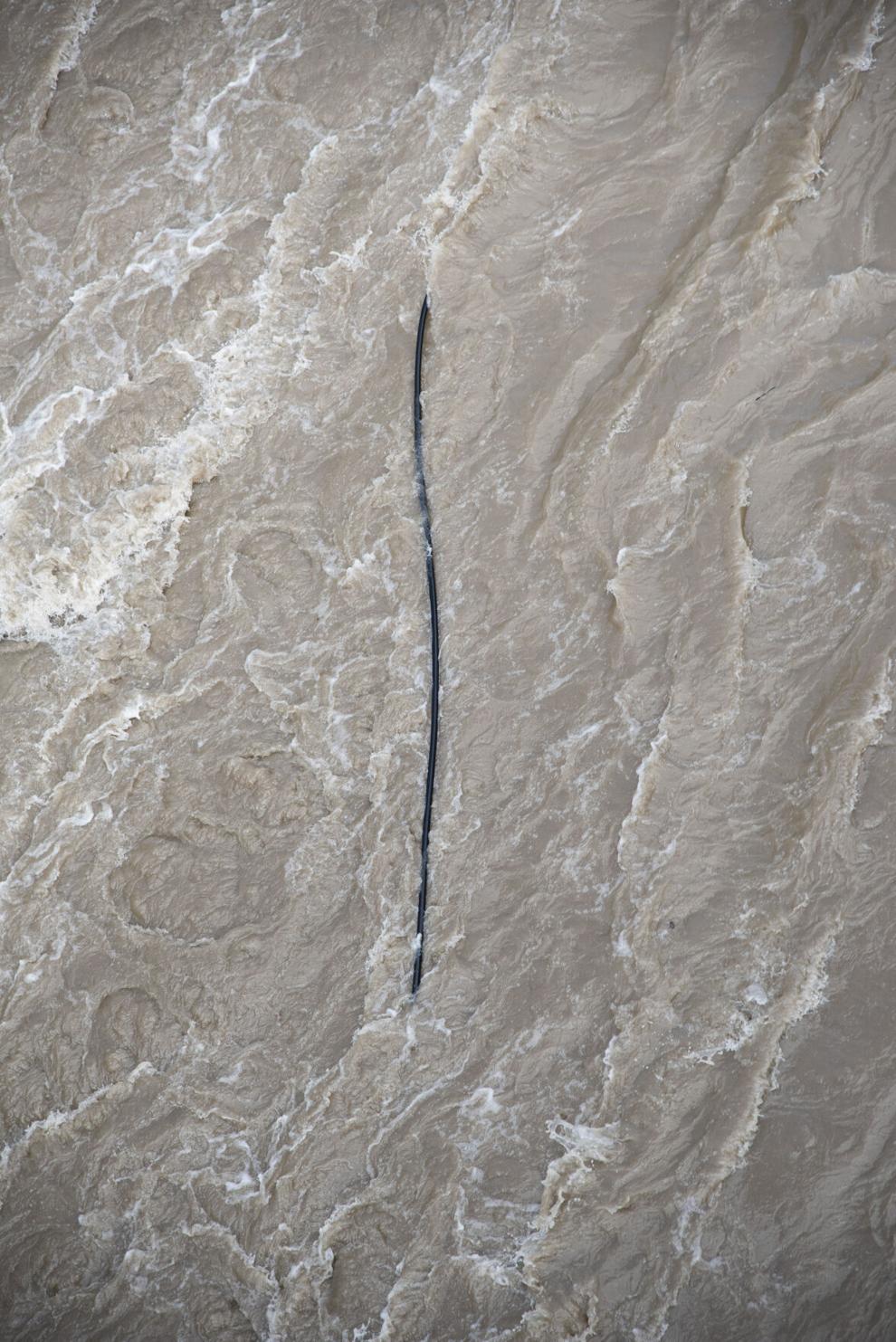 With the economic and financial impact of the park's northern closure still unknown, tourism groups and advocates are coming up with "creative solutions" to disperse tourists and salvage the summer.
"We're only five days into this crisis. It's too early to know exactly what the economic impact will look like because there's so many factors that go into that," she said.
Hoover said that meant having a FAQ for up-to-date tourism information, and publishing alternative itineraries that highlight recreation opportunities outside the park.
That dispersal and push towards other parts of southwest Montana unaffected by flooding, like West Yellowstone, Big Sky or Bozeman, will probably result in a busier season for those places, Hoover said.
"Is there a way we can give something back to Gardiner, Red Lodge, Cooke City and Livingston?" is a question Brad Niva, the executive director of the Big Sky Chamber of Commerce has been asking.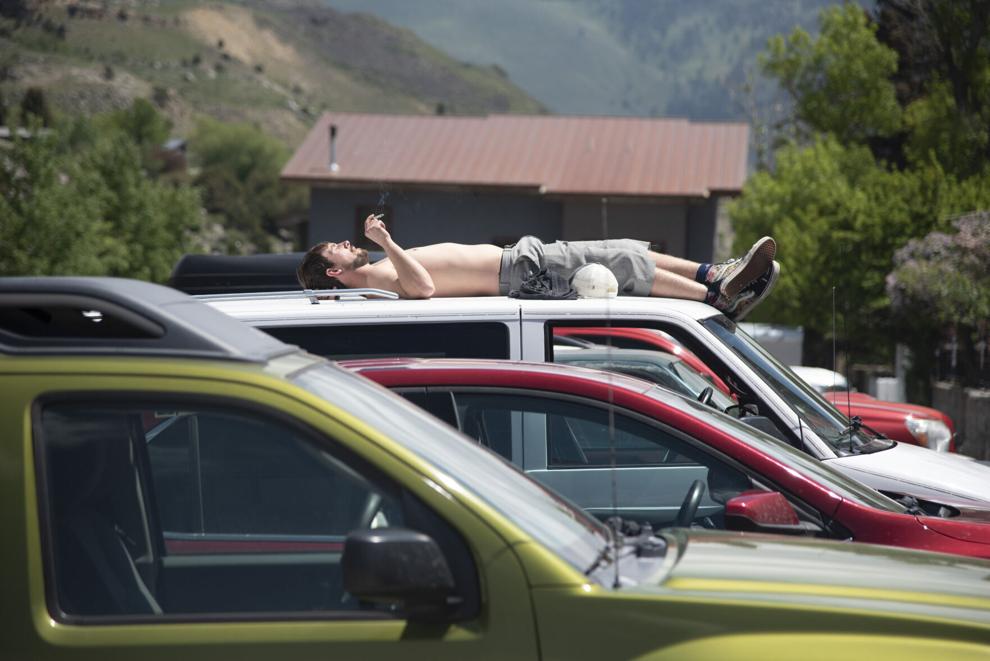 With Big Sky already seeing an influx of tourists displaced from Yellowstone — the visitor's office saw record number of tourists on Monday, Tuesday and Wednesday — Niva said the community is coming up with solutions to lend aid to those affected by flooding.
"Montanans take care of Montanans," Niva said. "Tourists want to know where to stay and go, but what locals want to know is where to help. That's where we're seeing more creativity."